Medical Device Development and Testing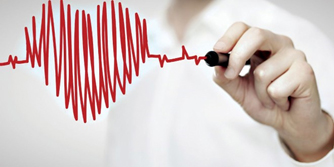 Medical device safety and effectiveness plays a critical role in healthcare. The development, delivery, management and use of safe and effective medical devices, instrumentation and related technologies are critical to patient outcomes and healthcare worker safety. For medical device design teams, the creation of highly reliable and safe designs using FPGAs or ASICs requires safe coding styles in combination with advanced verification tools.
Blue Pearl Software's Visual Verification Suite is an RTL verification solution that accelerates the development of high-reliability RTL for FPGAs and ASICs to ensure safe and robust medical device equipment. The Visual Verification Suite is customer proven to significantly reduce design and verification cycles while helping to avoid costly late design modification and has become integral to FPGA and ASIC development at top medical device companies.
To further understand how Blue Pearl can assist overall design and verification success, read our white paper "RTL DEVELOPMENT AND TESTING FOR MEDICAL DEVICES".