Advanced Clock Environment (ACE)
Overview
Blue Pearl Software's ACE offers the capability to visualize clocks and asynchronous clock domain crossings in RTL designs to help users analyze their design for CDC metastability.
The Advanced Clock Environment (ACE) tool solves the iterative and reactive CDC setup problem experienced by designers. It is used before running a CDC analysis. With ACE, designers can clearly see if clocks are not in the intended domains and make corrections before in-depth CDC analysis.
Why Advanced Clock Environment (ACE) for CDC Analysis?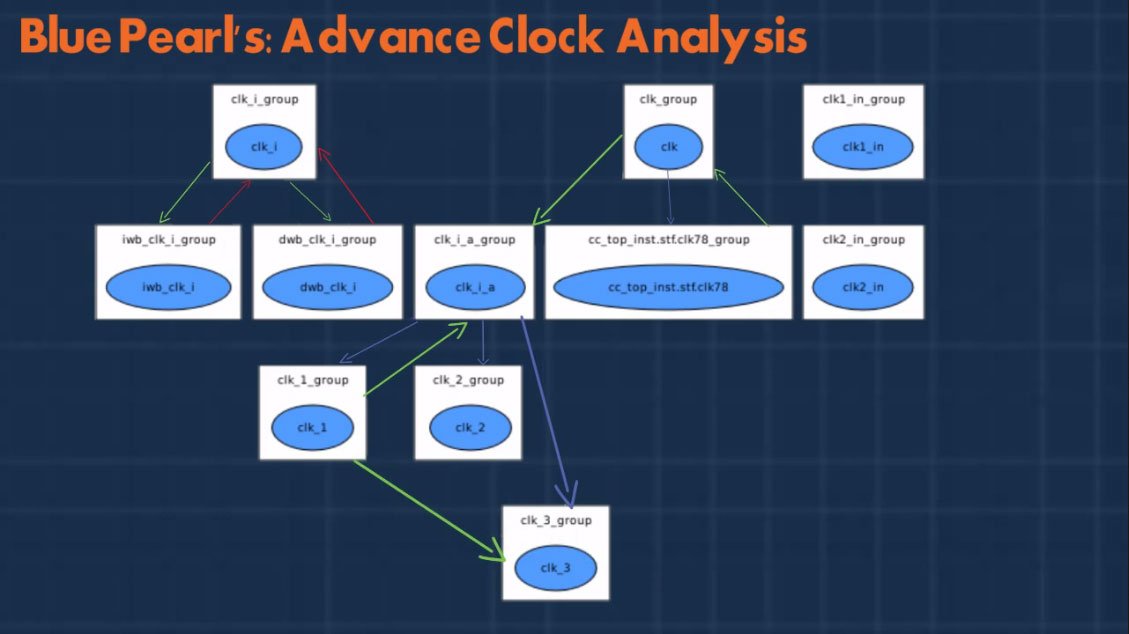 Blue Pearl Software's Advanced Clock Environment provides a graphical representation summarizing data paths between clocks, and can make recommendations for grouping of clocks into clock domains. With ACE, designers can identify clocks to better understand how they interact with synchronizers in the design. This allows users to quickly identify improper synchronizers or clock domain groupings that cause CDC metastability.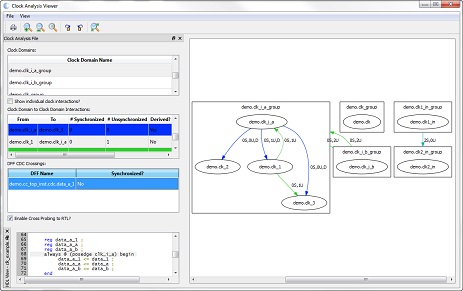 What can I do with ACE?
Evaluate clock domain definitions
Evaluate SDC clock constraints
Generate a graphical analysis of clock and clock domains
Validate clock grouping recommendations
Generate SDC template to be used by a CDC analysis tool
Download Visual Verification Suite and request your 45 day Starter Edition license and get started today